The Enterprise Europe Network can be described as the world's largest support network for small and medium-sized enterprises (SMEs). Launched in 2008 by the European Commission, it has been co-funded by the COSME Programme, one of the main EU instruments for supporting competitiveness of enterprises and SMEs. It has run from 2014 to 2020, with a budget of €2.3billion.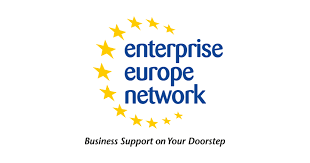 Today the EEN is active in more than 60 countries worldwide. It brings together 3,000 experts from more than 600 member organisations – all renowned for their excellence in business support. Member organisations include technology poles, innovation support organisations, universities and research institutes, regional development organisations, chambers of commerce and industry, etc. EEN services are appreciated by SMEs in particular regarding to support to internationalisation, innovation and search tools for new business partners.
What happens with the new programming period
As some already know, part of the COSME programme will be transferred for the next programming period to the new Single Market Programme. In the framework of the SMP, the European Enterprise Network will be newly established. EEN Members will be identified through a call for funding already published.
More than 147 MEur will be available for EEN services for the programming period 2022-2025. Support to SMEs will include digitalisation, innovation, internationalisation for local businesses. Possible applicants to the SMP funding calls include many kinds of entities at local and regional level:
- SME support organisations;
- trade promotion organisations;
- business organisations and representative organisations of SMEs;
- Regional development agencies;
- Innovation agencies;
- Research organisations or foundations;
- Business support units of higher education institutions, etc.
Interested organisations to the EEN funding opportunities have to apply according to three possible open deadlines in the next months:
- 11 August 2021
- 02 December 2021
- 27 April 2022
To find more information on the European Enterprise Network, please go to our CALLforEurope Magazine - at this page.