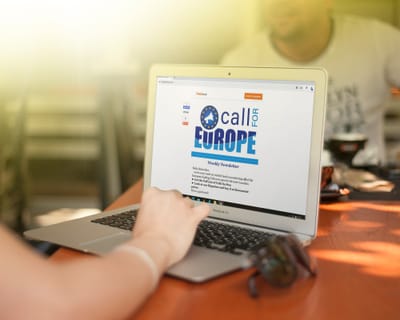 Every week you will receive a newsletter with link to a full list of EU calls (400 open calls in average every week).
You will automatically receive a Newsletter
by email
. It will let you:
- download the full
List of European Calls
open for the next six months, monitored by us every week (with open access the first week; then with
only 3,99 EUR /month
);
- get
news and updates from our Blog
and other tools from our website www.call-for-europe.org;
-
enjoy discounts
for subscriptions to our
CALLforEUROPE MAGAZINE at discounted rate
.
You will receive no Spam, no Ads
LOOK AT AN EXAMPLE
SUBSCRIBE TO THE NEWSLETTER