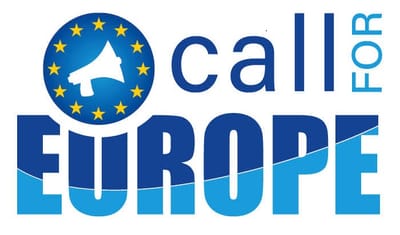 CALLforEUROPE
is an informative resource centre on European Policies, Programmes and European Calls for grants and projects.
Our
Mission
is
to collect data and information on European Funding Opportunities
:
transparent - we want to provide clear and full access to all European funding opportunities for projects and business ideas;
all-european - we want to let people find partnerships all over Europe, in a fast and easy way for their project applications;
fast and new - we intend to provide information completely synchronized with publication of any European call for proposals.
Our
target customers
are professionals that write applications and manage funding projects through European programmes. Call them "Euro-drafters" or "Euro-experts": in any case, their activity demands high specialization and a constant updating on European policies, programs and public calls. Our service is intended for them but also for any private, public and not-for-profit organization interested to European programmes and funds.
We monitor all European funding programmes, i.e. Horizon 2020, LIFE Programme, COSME+, Erasmus+, EUROPEAID Initiatives and every other open funding scheme established directly by the European Institutions.
Our
services
are:
- a
Weekly Magazine
on all ongoing calls for proposals published by European Institutions and Agencies;
-
Alert Services
on single newly published European calls for proposals, with synopses and reviews, to be provide by email Newsletter.
Follow us on
Linkedin
and on Twitter
PARTNERS'CORNER
WRITE US