You will receive every week an excel file containing the main items of all the European public calls with deadline open up to the next six months. You can stop or pause subcriptions any time you want.
The excel file offers data sorteable on main items (deadline, key themes, funding programme, general funding) of the single calls. You will be able to sort and order all the calls according to the items of your interest and find fastly the information that you want to analyse and collect.
Get an example clicking here.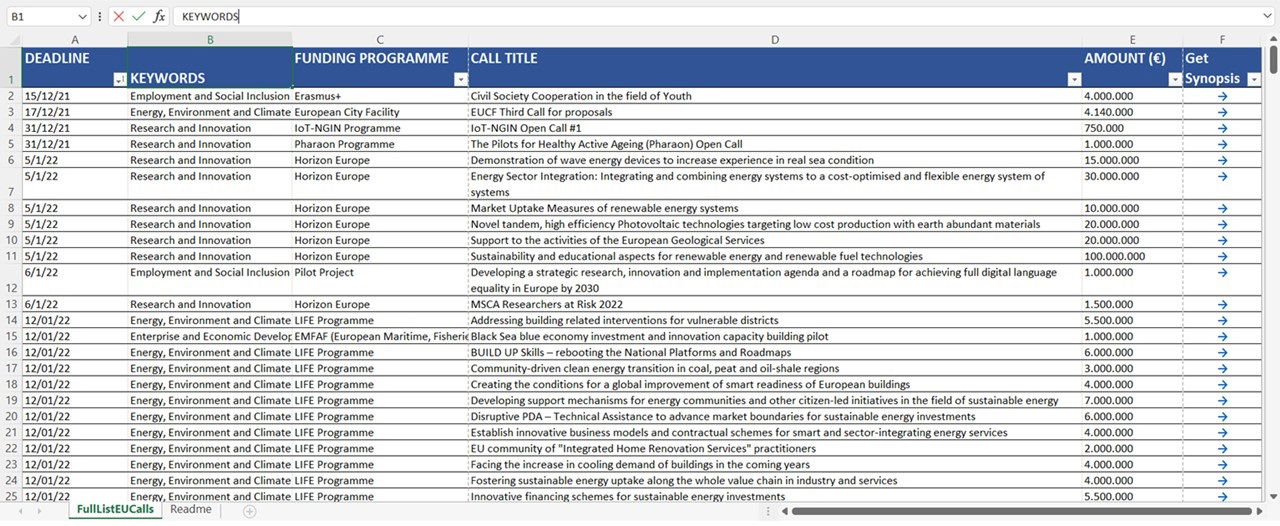 Get Subscription for only 3,99EUR per month (with 5-days initial Free Trial) paying directly with your credit card by STRIPE clicking HERE or on the logo